Integration and Analysis of Lidar and UAS Surveys
to Study Coastal Sand Dunes Evolution and
Changes in Field Microtopography
Helena Mitasova
A. Petrasova, V. Petras, J. Jeziorska, C. Kling


Link to this presentation:https://ncsu-geoforall-lab.github.io/dynamic-surfaces-talk/agu2018.html#/
Data acknowledgment: NOAA digital coast, NC Floodplain mapping, NCALM, USACE JALBTCX, USGA/NASA/NOAA coastal mapping, NC NGAT UAS mapping
Multitemporal elevation data
Lidar surveys along North Carolina coast since 1996
UAS and SfM made 3D mapping widely accessible
monitoring dynamic landscapes is now possible at increasingly finer spatial and temporal resolutions
rapid evolution of technology leads to data with varied properties: often we have to work with multitemporal data rather than time-series


Lidar-based DSM: 1996 and 2008, differences in coverage, accuracy, point density
Hardin, E., Mitasova, H., Tateosian, L., Overton, M., 2014, GIS-based Analysis of Coastal Lidar Time-Series, Springer Briefs in Computer Science, Springer, New York, 84 p.
GRASS GIS temporal framework
Efficient management and analysis of multitemporal 2D/3D raster and vector data
Gebbert, S., Pebesma, E., 2014. A temporal GIS for field based environmental modeling. Environmental Modelling and Software 53, 1-12.


Jockey's Ridge sand dunes
Largest active dunes on the East coast, state park with static boundaries
Management challenges: wind blown sand covers structures and roads outside the park, dune lost elevation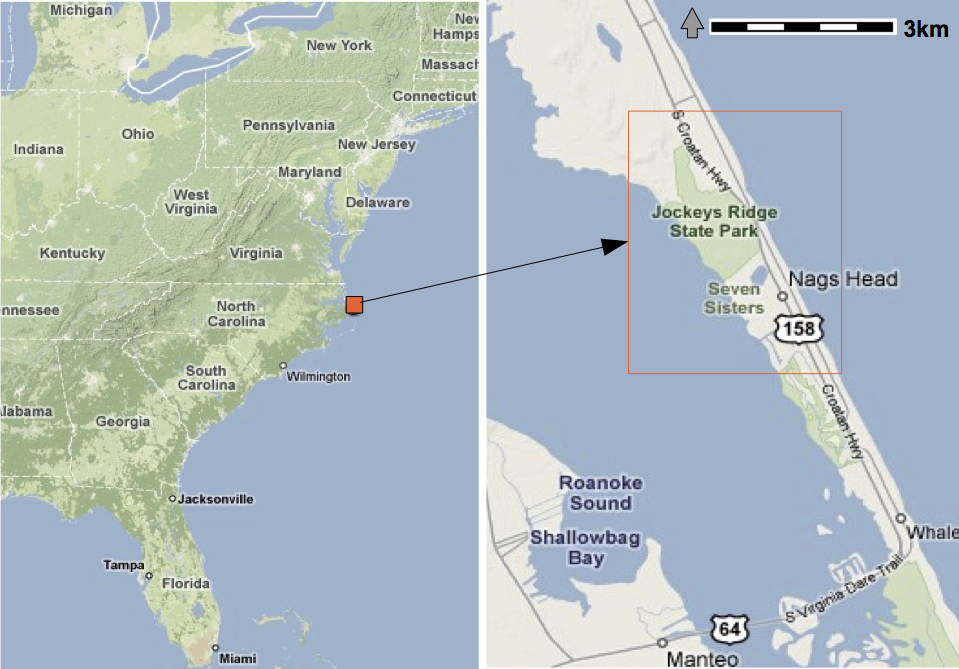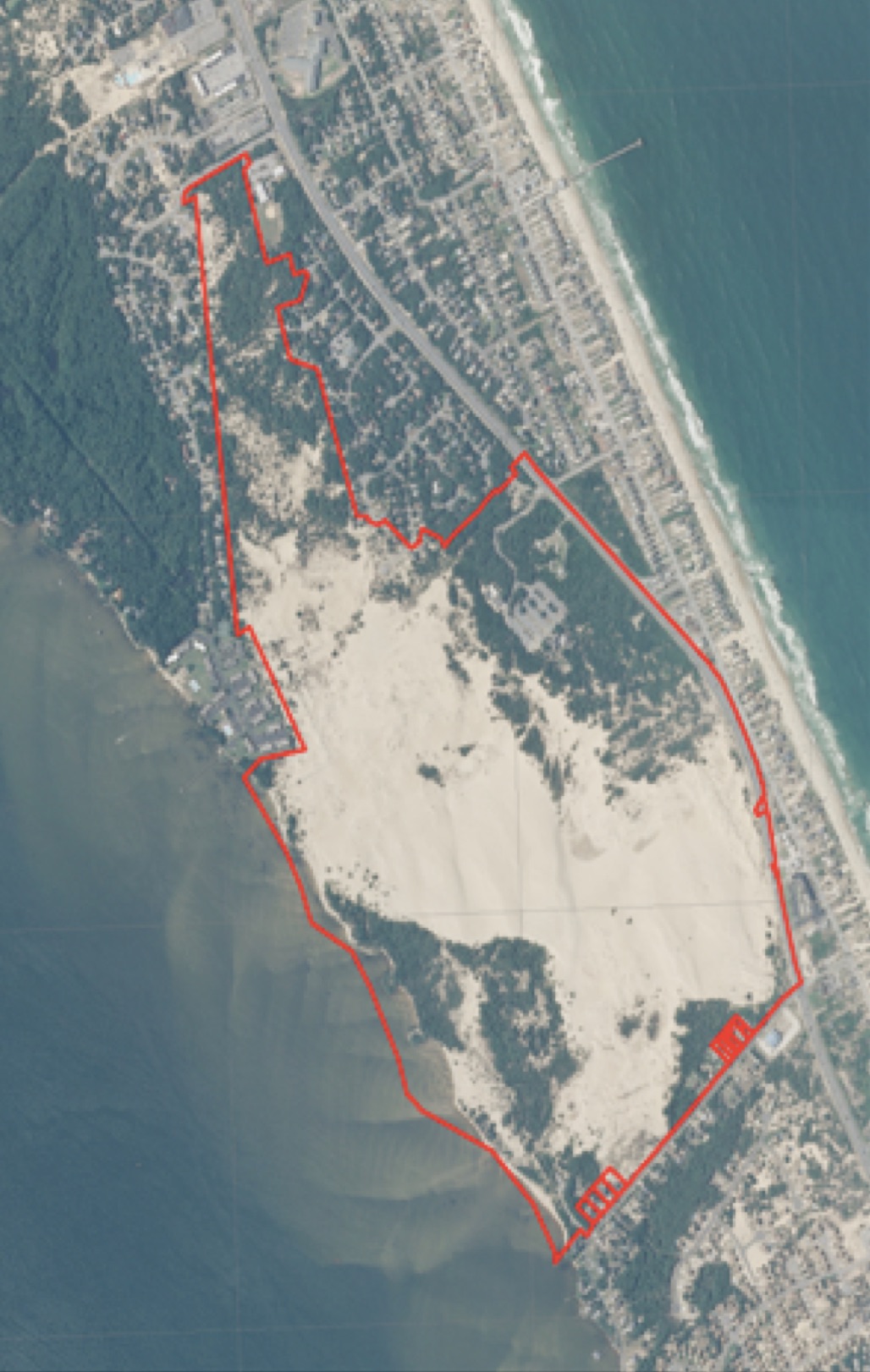 Mitas, O., Mitasova, H.; Brothers, G., Weaver, K., 2014, Managing Dune Landscape Changes at Jockey's Ridge State Park, North Carolina, Tourism in Marine Environments 9(3-4), pp. 155-167.
Coastal multitemporal elevation data
photogrammetry: 1974, 1995, 1998
lidar: 1999,2001,2007,2008,2009,2012,2014,2015 (7/2018,10/2018)
structure from motion from UAS imagery: 2016,2017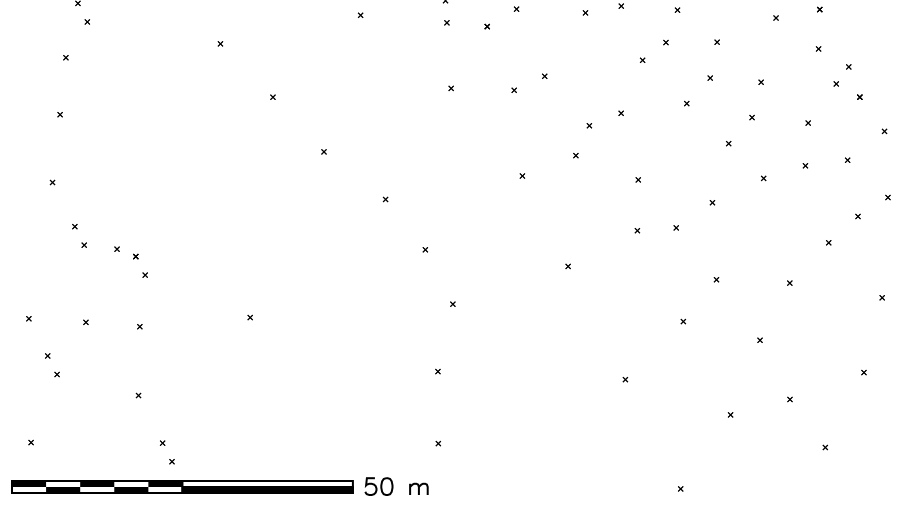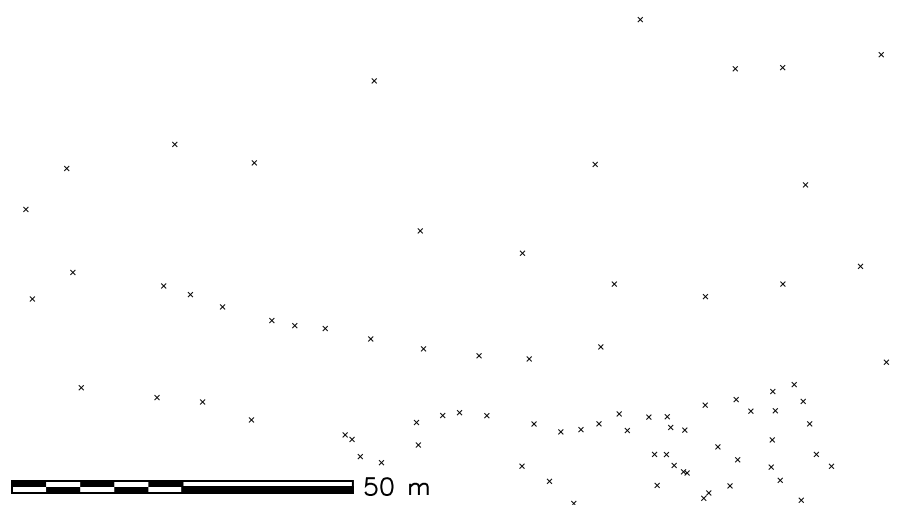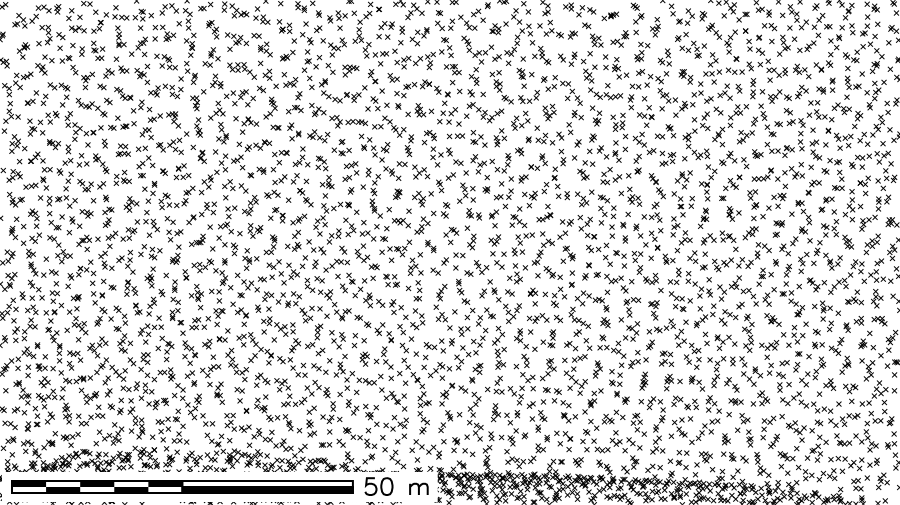 1974 1998 1999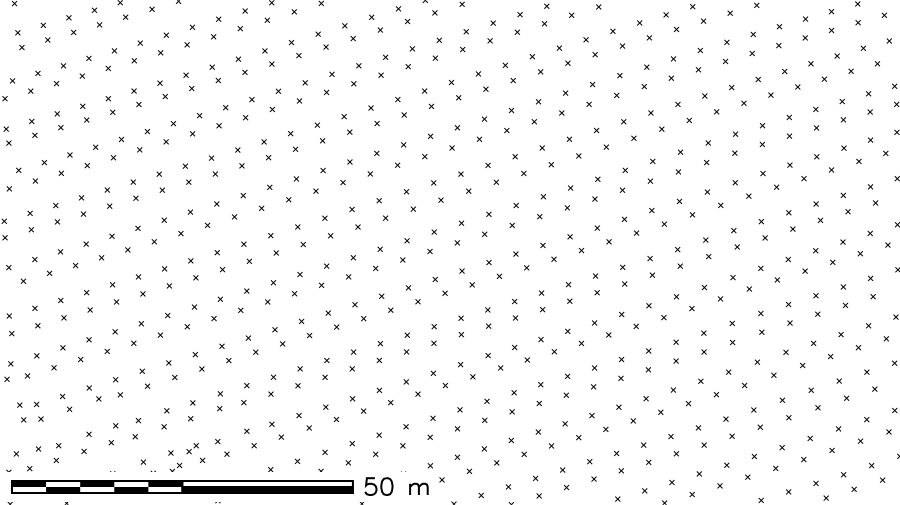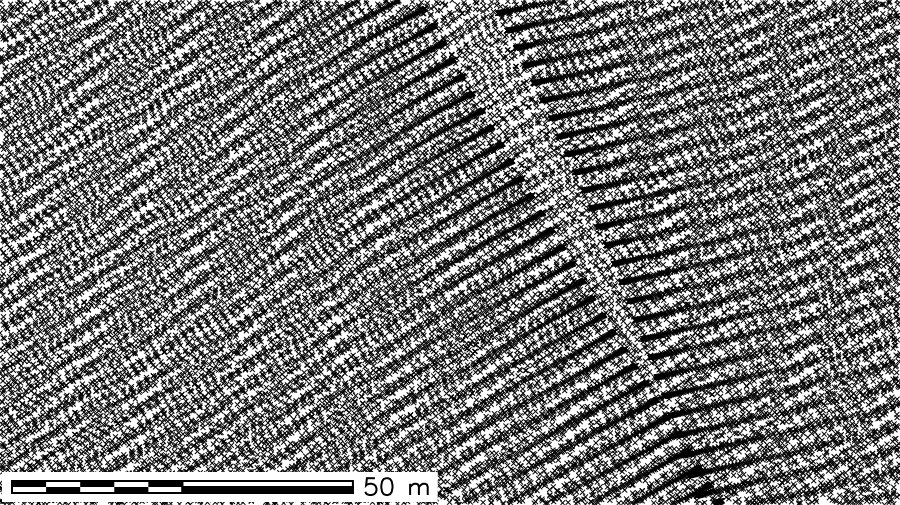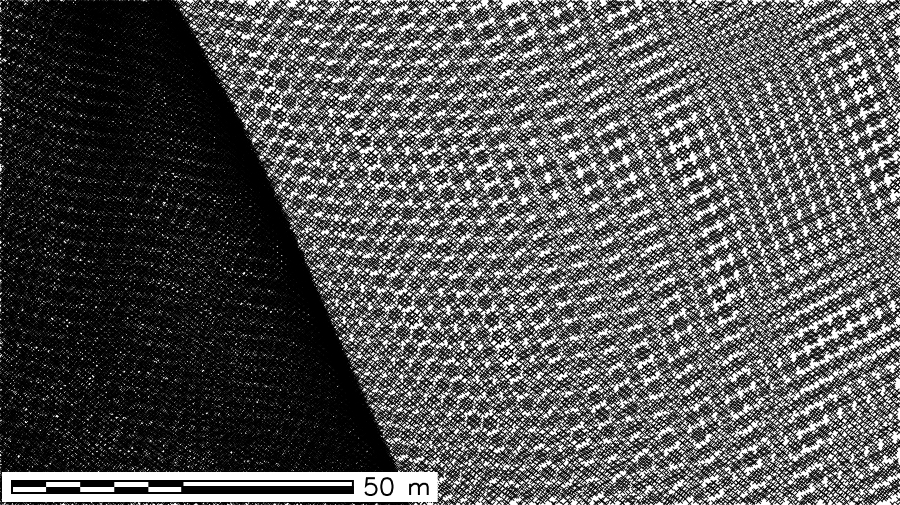 2001 2009 2015
vertical / horiz. accuracy: 0.7 / 0.4 m photogrammetry, 0.15 / 0.2 - 0.8 m lidar
Processing DEMs
1m resolution DEMs: interpolated with regularized spline with tension
Elevations along I-158 were extracted to evaluate systematic errors
UAS survey did not cover the road, GCPs on dune were used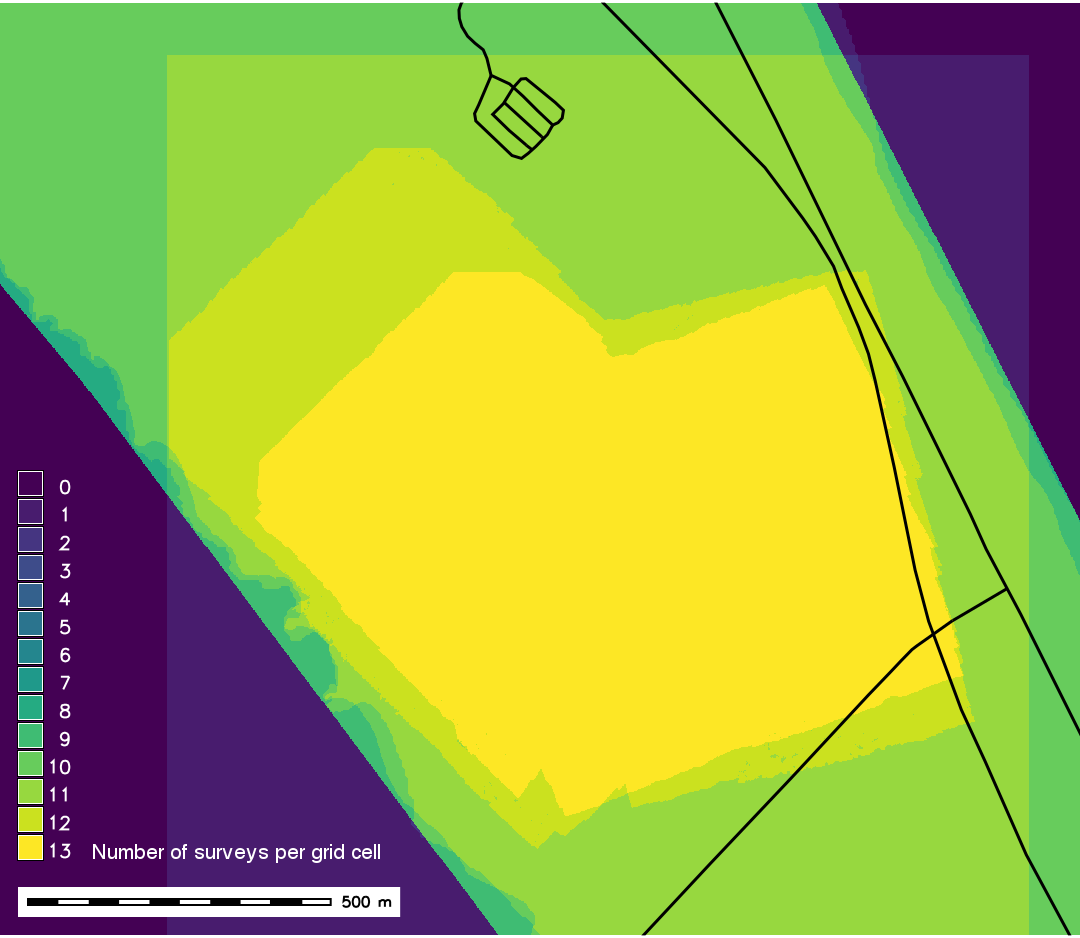 number of surveys per grid cell profiles along I-158 road section from lidar DEMs 1999-2015
Processing DEMs
1m resolution DEMs: interpolated with regularized spline with tension
Elevations along I-158 were extracted to evaluate systematic errors
UAS survey did not cover the road, GCPs on dune were used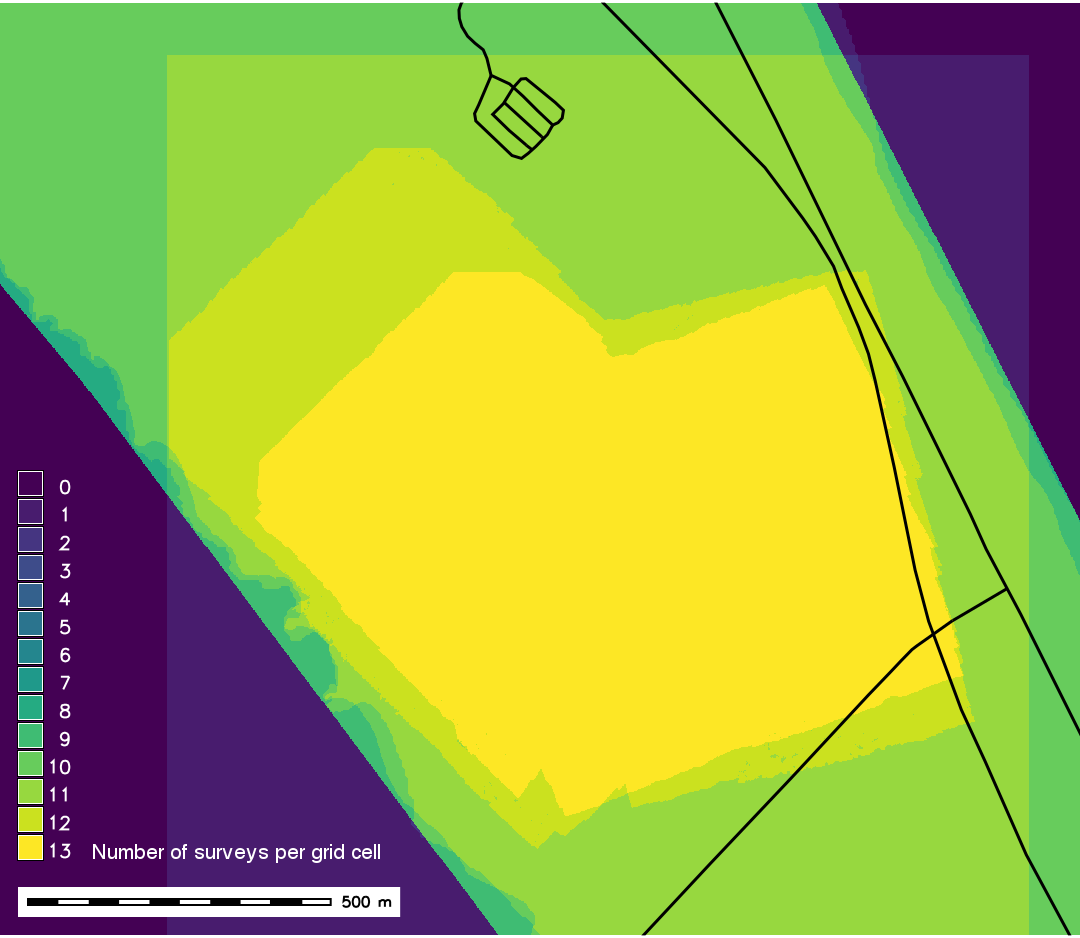 number of surveys per grid cell profiles along I-158 section: corrected lidar DEMs 1999-2015
DEM time series visualization
Jockey's Ridge 1974 - 2017: southward migration at 3-6 m/yr, landform transformation from crescentic dune to sand starved, fast moving parabolic dunes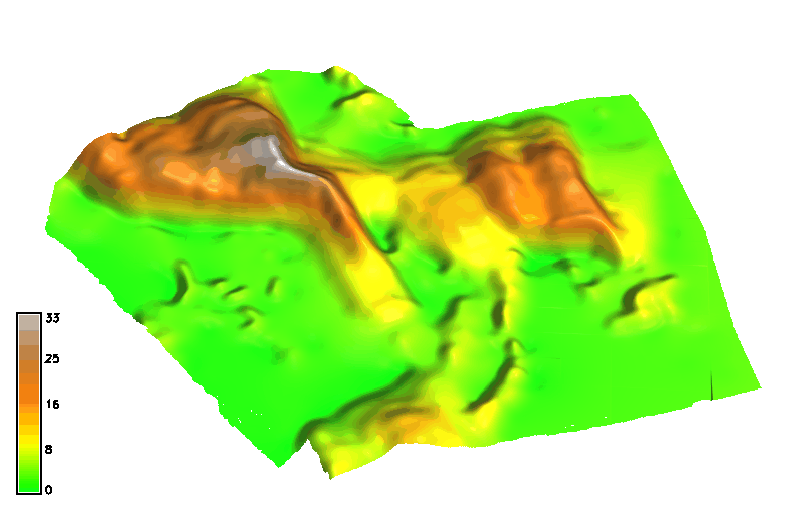 DEM time series visualization 1974 - 2017
Post-hurricane Mathews ripples
Orthphoto from UAS survey, october 2016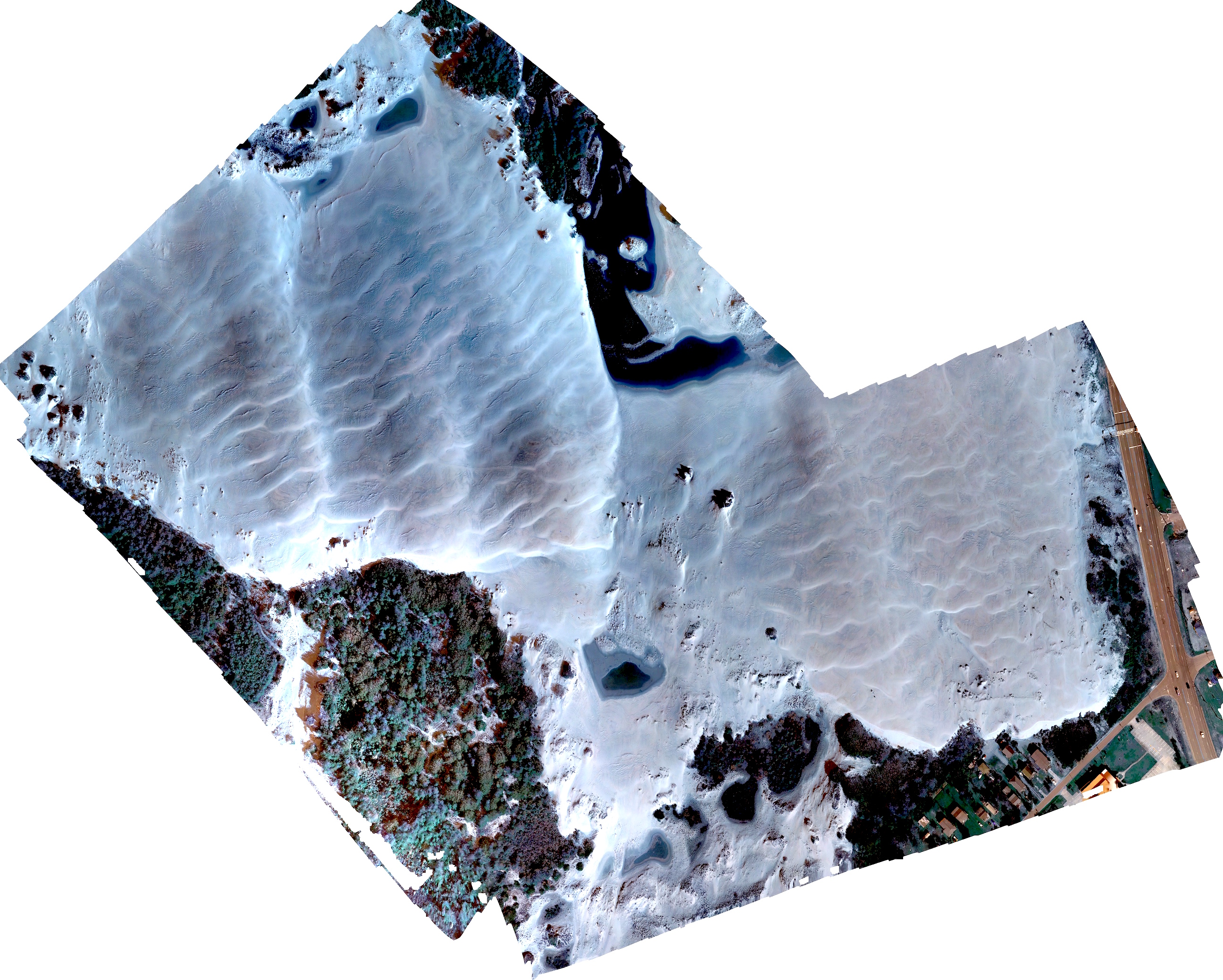 Annual dynamics from Planet imagery
Satellite imagery at 3m resolution, September 2017 - July 2018, captures impact of storm in March 2018 with large ripples similar to those observed post Mathews
Planet: world's largest constellation of Earth-imaging (micro) satellites providing daily observations for entire Earth at 3m resolution
Complex pattern of changes
DEM differences show both loss and increase in elevation
total sand volume is stable (~3.5 mil cubic m)
volume of core (sand not moved between 1974-2017) is only 30% of total volume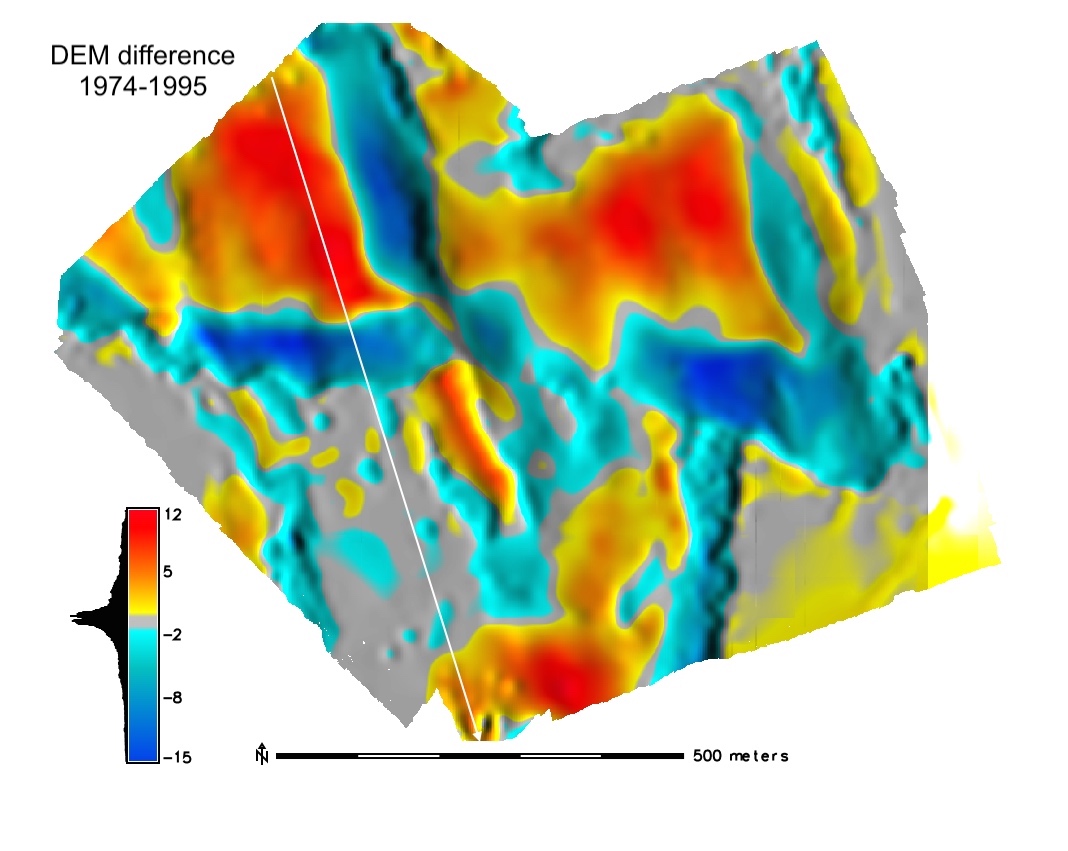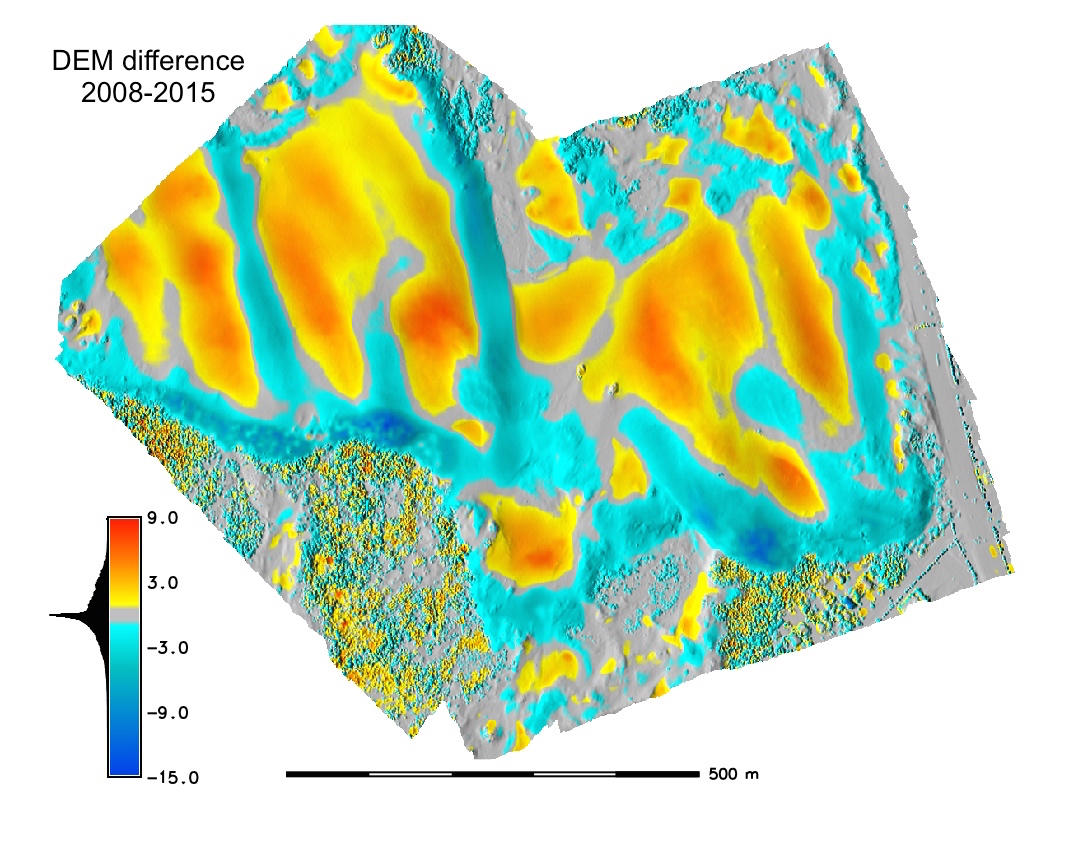 Overlayed DEMs 1974 - 2017: crossections
Landform change: contours time series
Dune gradually split into smaller parabolic dunes: contours capture the landform change but they are hard to read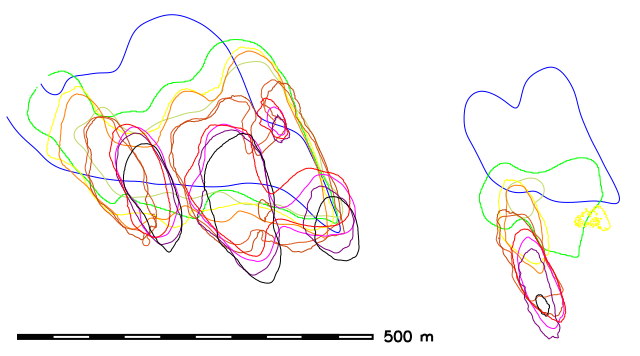 16m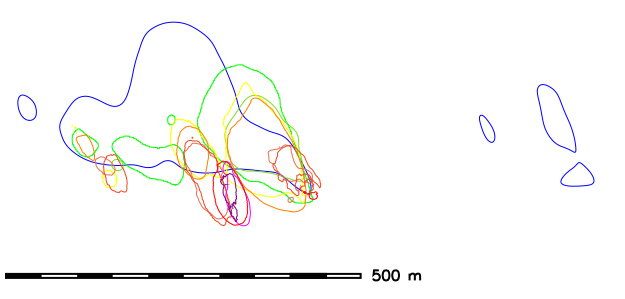 20m

Space-Time cube visualization
DEM time series is converted into space-time voxel model in TGRASS and evolution of a contour is represented as isosurface: 16m and 20m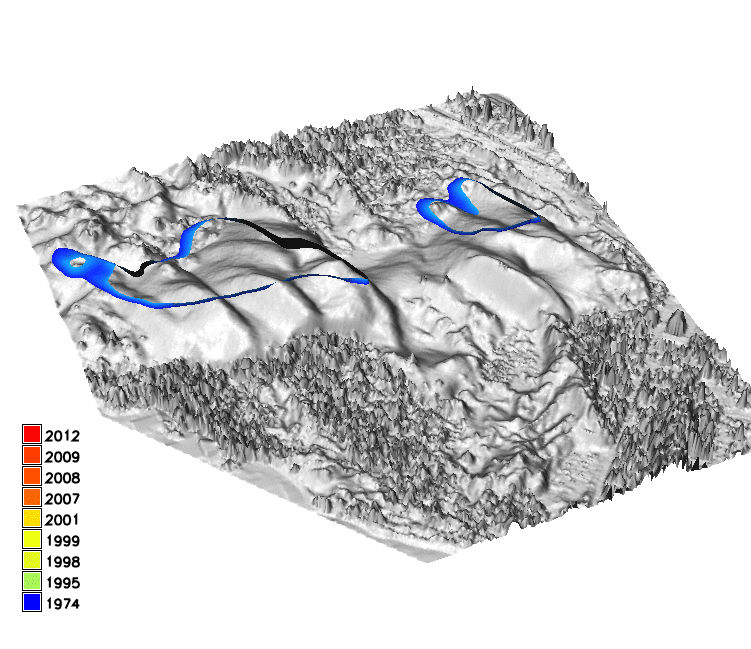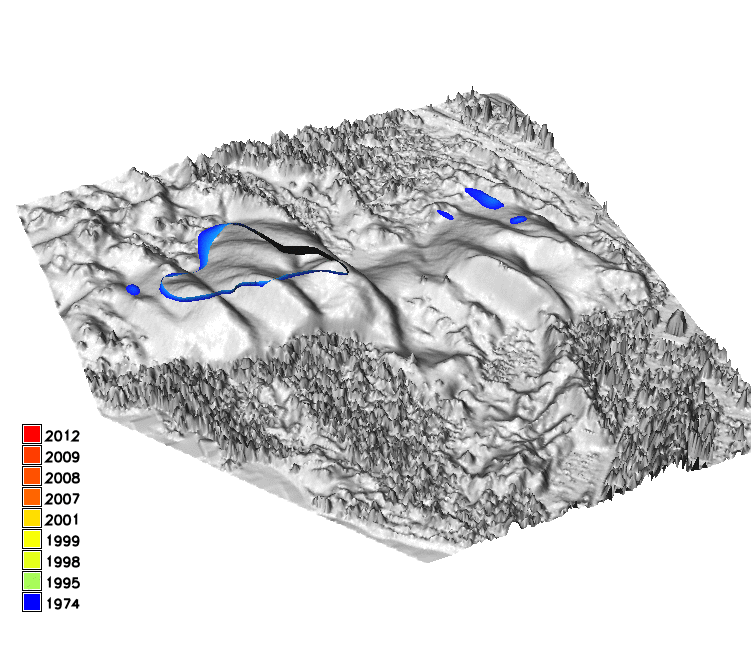 Peak elevation change
linear trend in loss of peak elevation at 0.3 m/yr, from 43 m to 20 m
accelerating horizontal migration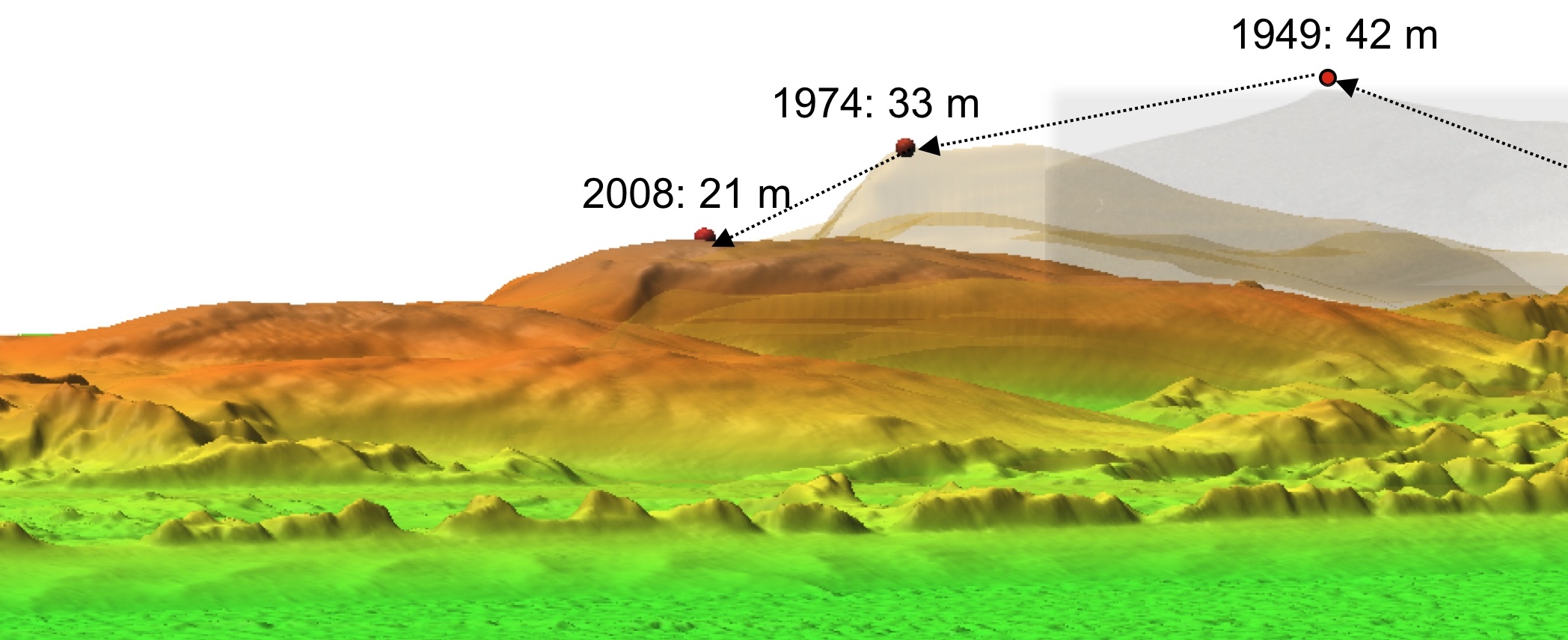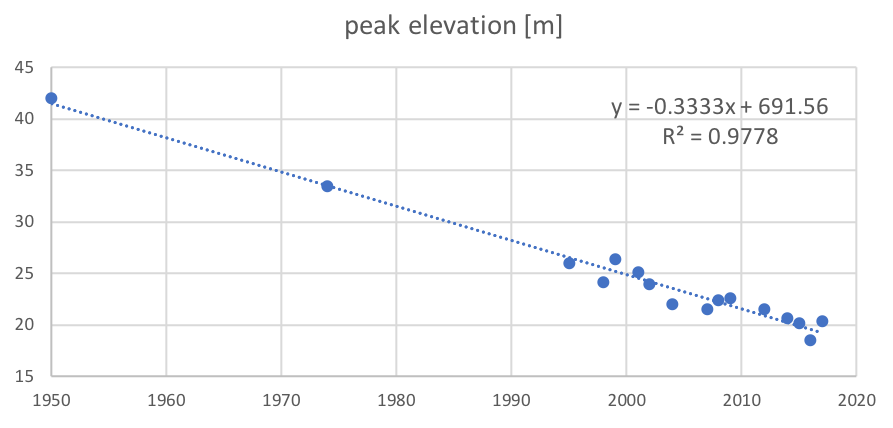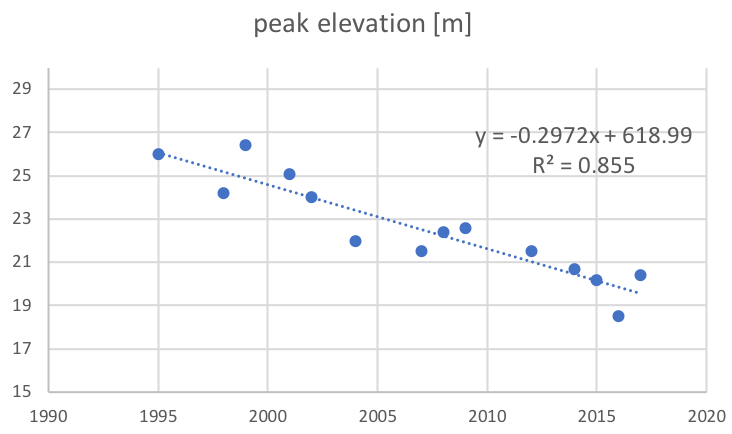 Location of peak migrates following dune transformation
Peak elevation change
growth between 1917 - 1949, reconstruct DEM from 1949 and 60s imagery
accelerating horizontal migration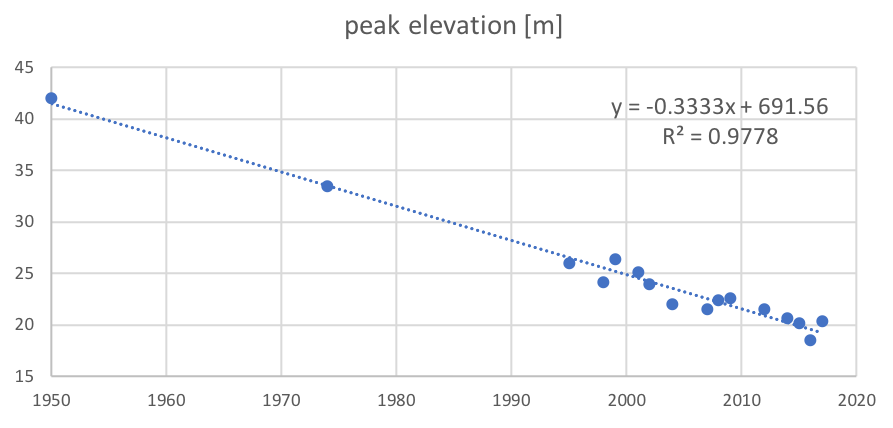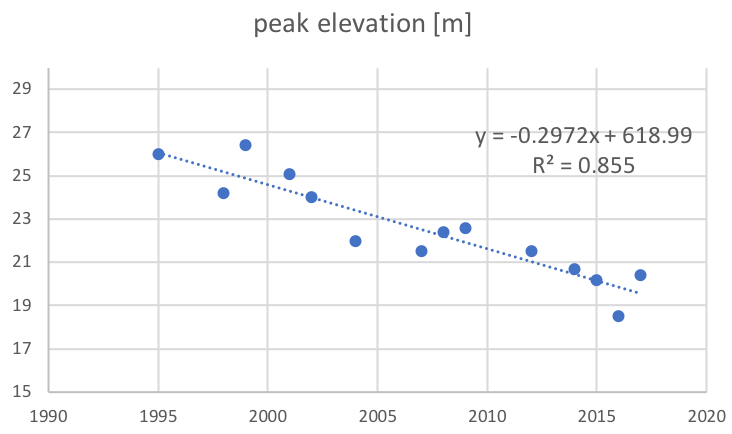 Location of peak migrates following dune transformation
Jockey's Ridge story
The 43 m high dune was a transient landform,
transitioned between forest and active dunes over the past 2000 years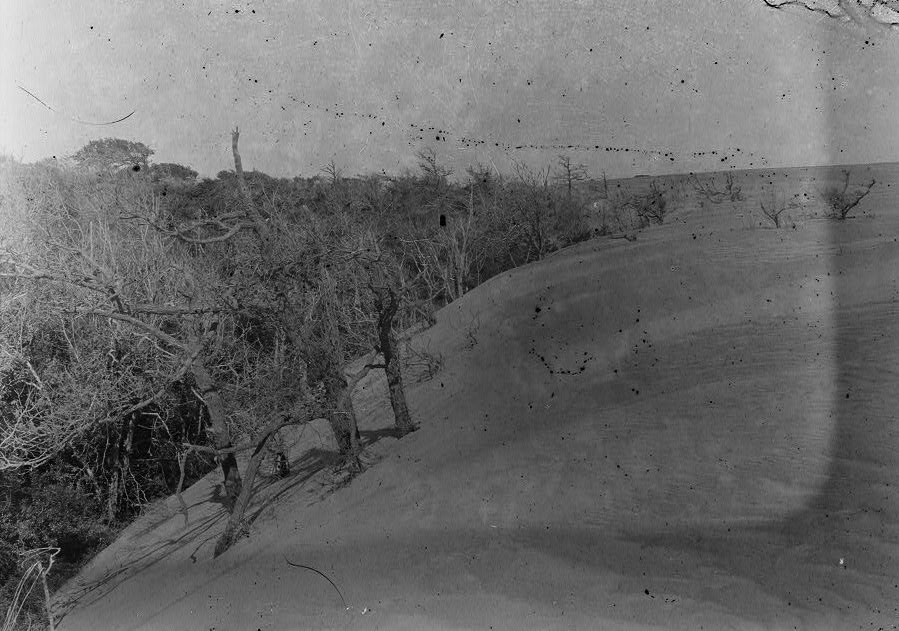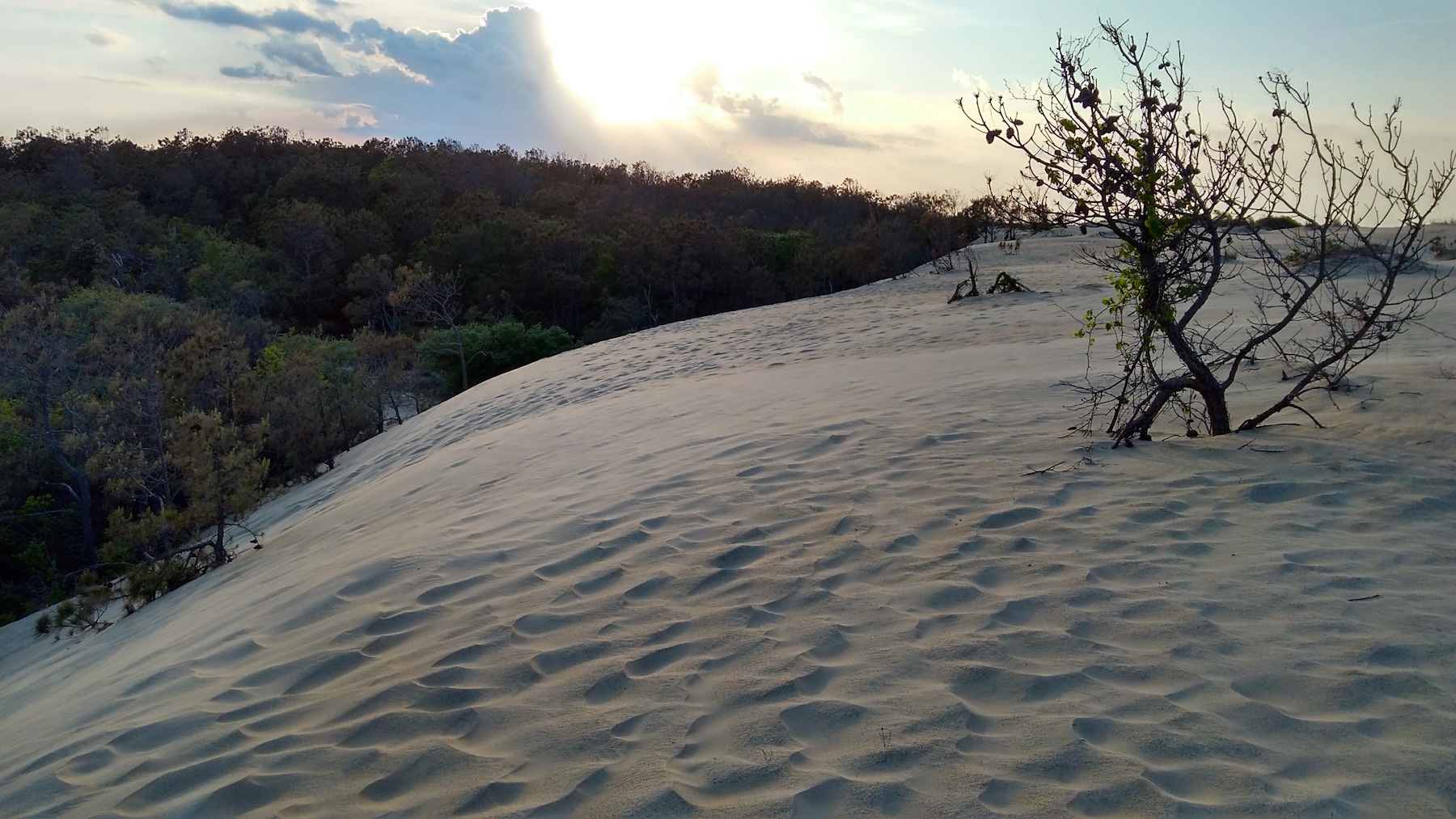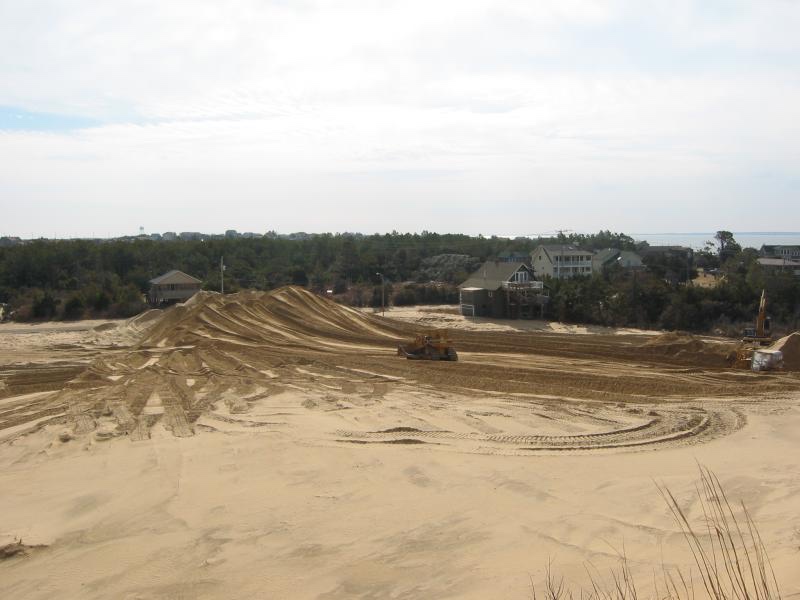 Dune in early 1900 and in 2016, sand removal at the park boundary in 2003
Agricultural field monitoring
UAS based monitoring of field microtopography and crop topography
28 UAS surveys, 2 lidar surveys
4 different UAS platforms (Trimble UX5, eBee Plus, DJI Inspire, Phantom 3)
Agisoft Photoscan, GRASS GIS temporal framework
fusion with lidar for watershed modeling
used in courses and for student projects

Jeziorska, J., Montgomery, K., Mitasova, H. 2018, Microtopography and Crop Vigor Changes Assessment Using Time Series of UAS Derived Data. AGU Fall 2018 meeting poster B33F-2378
Petrasova, A., Mitasova, H., Petras, V., Jeziorska, J., 2017, Fusion of high-resolution DEMs for water flow modeling, Open Geospatial Data, Software and Standards 2(6)
Jeziorska, J; Mitasova, H; Petrasova, A; Petras, V; Divakaran, D; Zajkowski, T., 2016, Overland flow analysis using time series of sUAS-derived elevation models, ISPRS Ann. Photogramm. Remote Sens. Spatial Inf. Sci., III-8, 159-166. DOI:10.5194/isprs-annals-III-8-159-2016
Multitemporal surface analysis
Differences along profiles in the field and over a building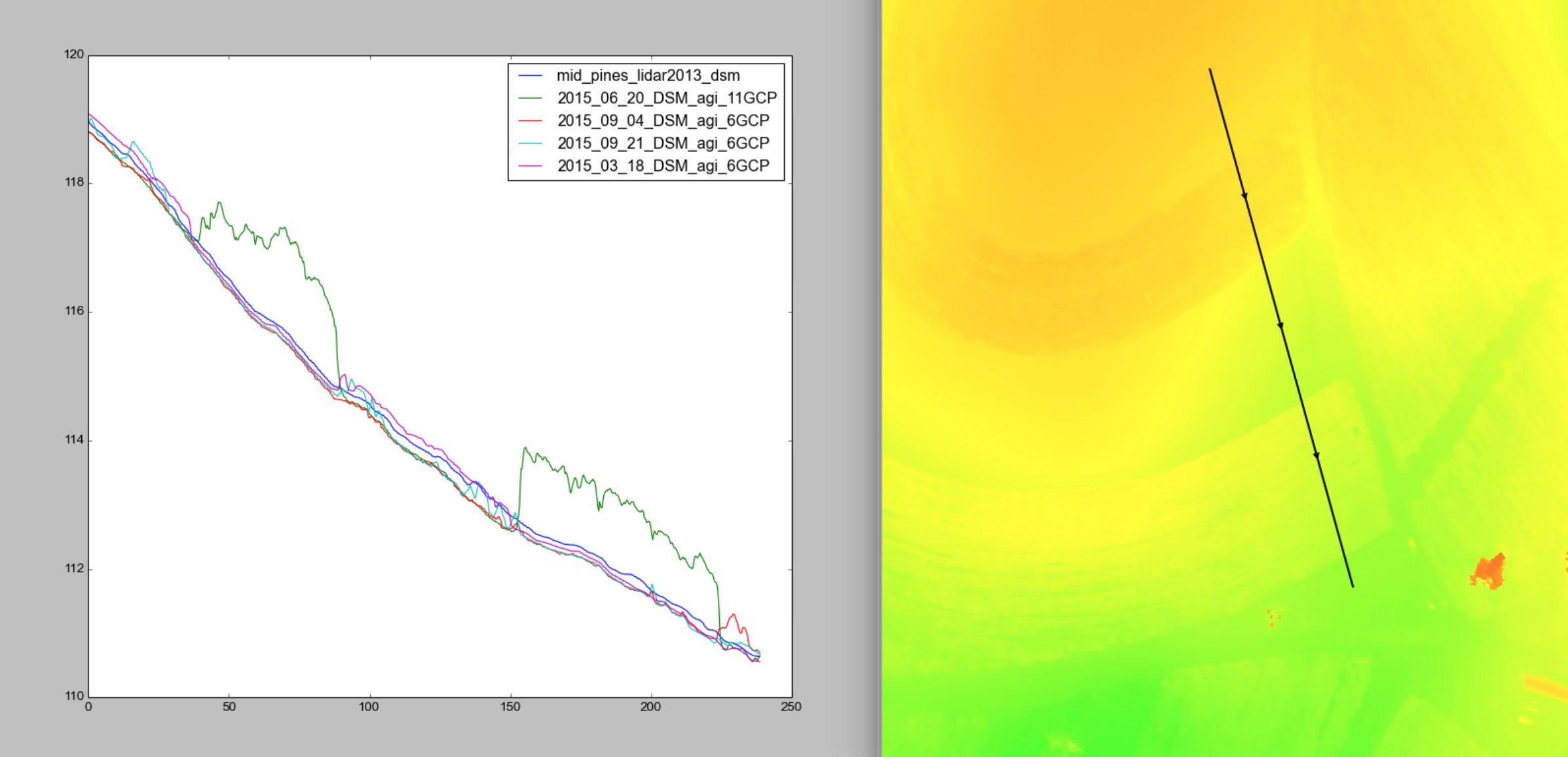 Crop surface analysis
Differences in crop height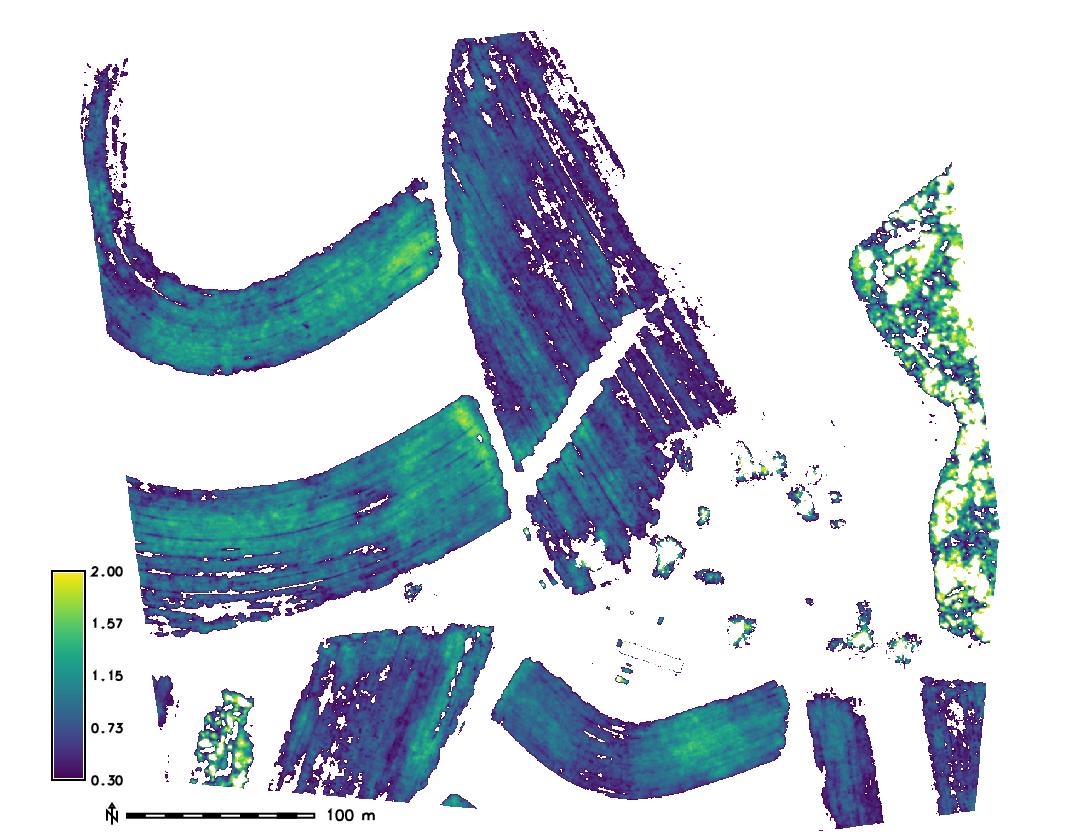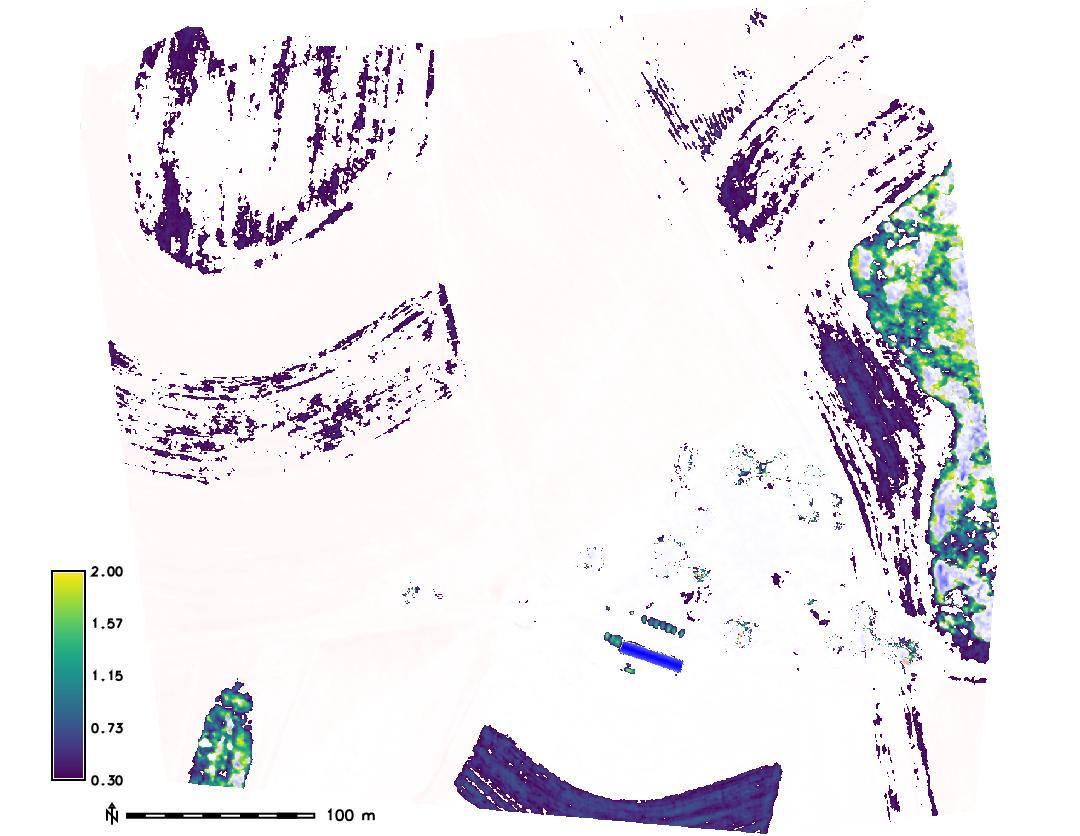 Geomorphons: crop row analysis, and max elevation over time: cumulative locations for parking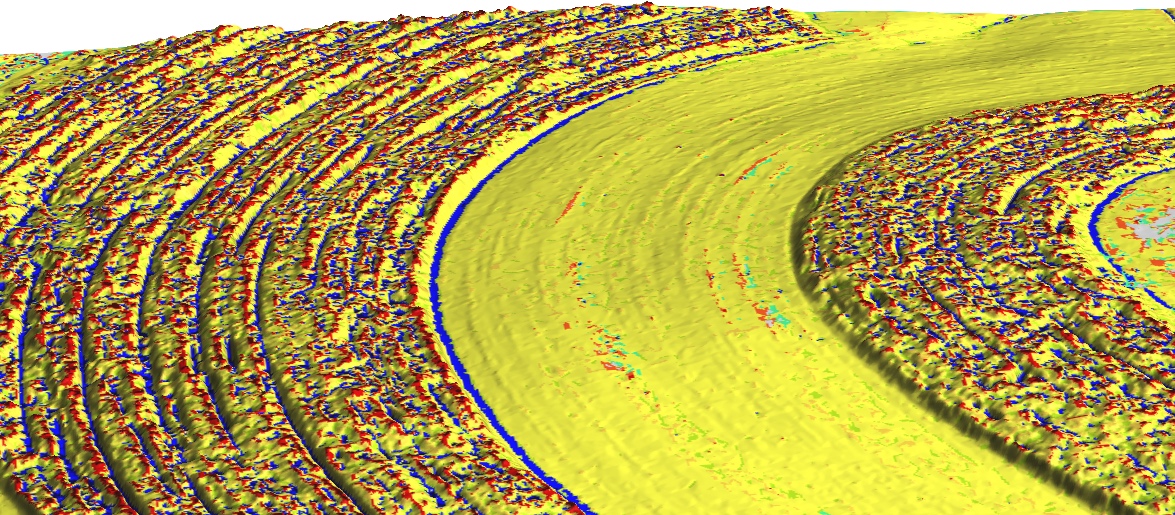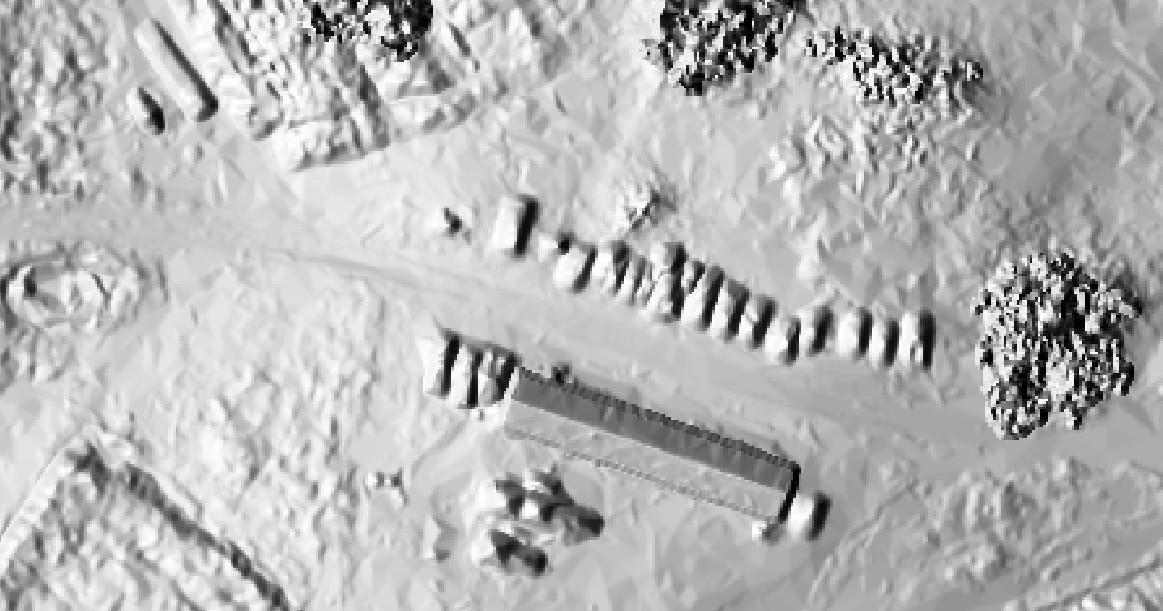 Ultra-high resolution water flow: UAS mapping
Modeling impact of tillage and rills on surface water flow using 0.25m resolution DEM derived by SfM from overlapping UAS imagery
Conclusion
Multitemporal mapping of evolving landforms brings new insights into landscape dynamics
Next step - evolution of urban topography
2015 lidar updated with 2018 UAS data: forested are replaced by a new school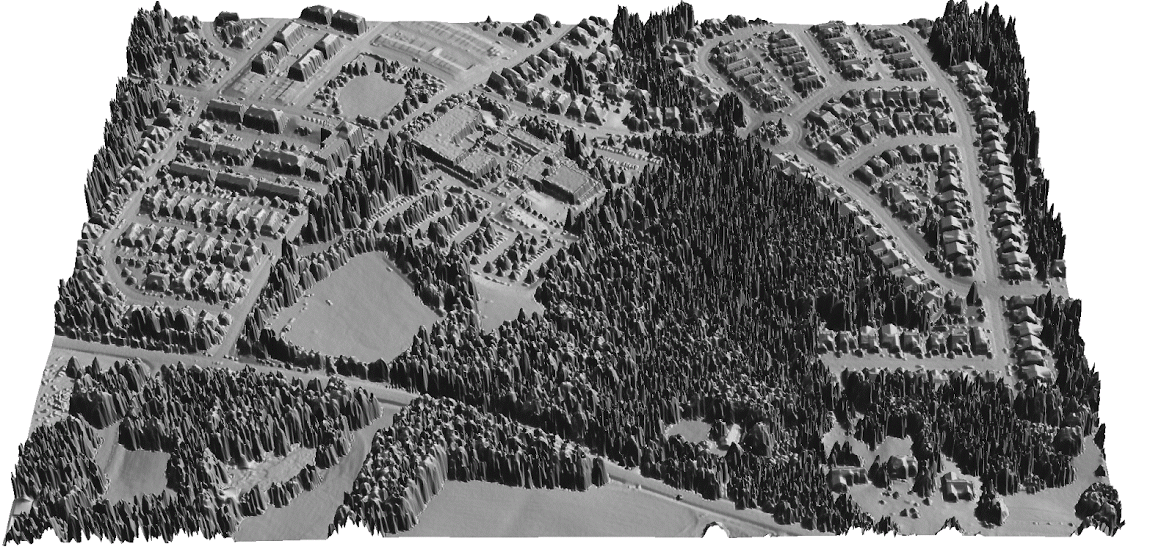 NCSU GeoForAll Lab
Supplemental material
GCPs on the Jockey's Ridge dune for the 2016 UAS survey